Our Plan
Basic solutions to fit your needs

​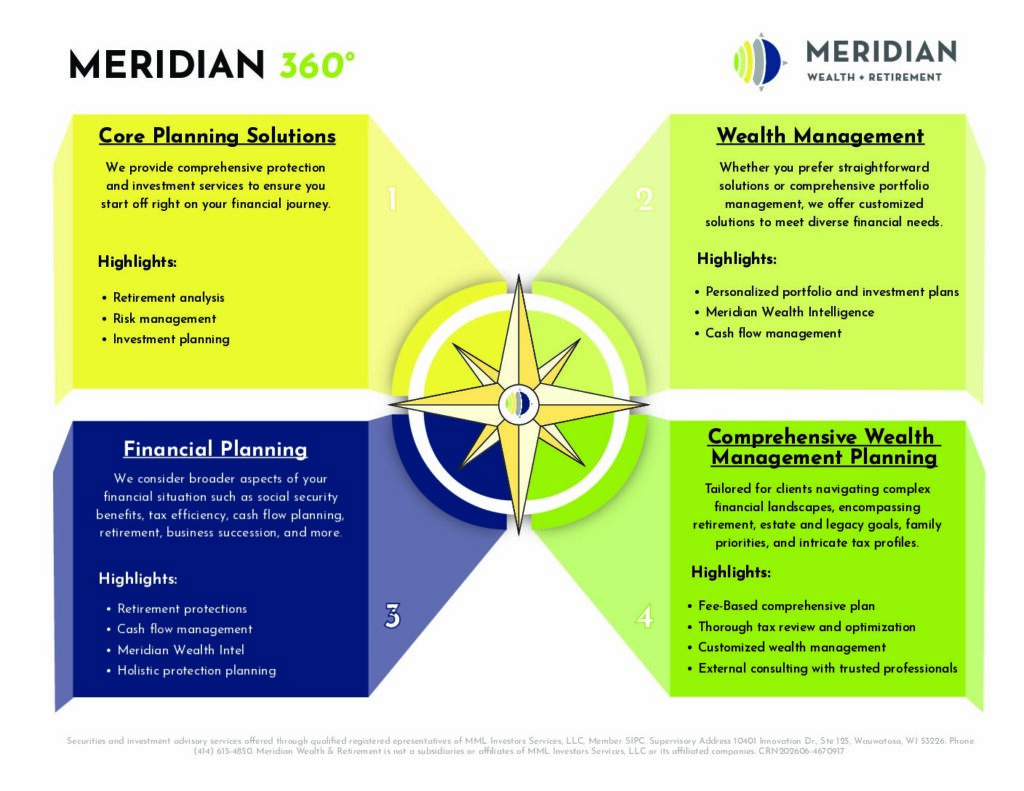 Wealth Management:
Tailored Solutions for Your Financial Journey​
Our Wealth Management approach provides customized solutions to meet a wide range of financial needs. Whether you require a straightforward solution through the purchase of a financial instrument or seek comprehensive portfolio management, we tailor our strategies to align with your specific requirements.​.
Financial Planning Solutions:
Comprehensive Guidance for Financial Success​
With our Planning Solutions, we offer comprehensive guidance to help you achieve your financial goals. Through our Financial Planning service, we assess your financial situation and objectives, creating a roadmap with specific action items to guide you towards success. We connect you with other professionals, such as CPAs and attorneys, to ensure a holistic approach to your financial planning.​
Experts Dedicated to Your Financial Success.
At Meridian Wealth + Retirement, we believe in the power of collaboration. We leverage the knowledge and experience of our individual team members to provide you with a highly specialized and trustworthy resource base, ensuring your financial goals are met with exceptional service and support.